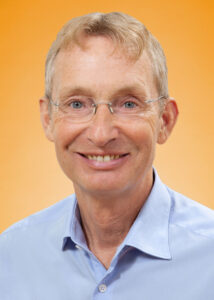 General Practitioner
After completing school and obtaining my Abitur diploma I studied human medicine at Charité in Berlin.
I then completed my training as general practitioner in Hattingen, Münster and Dortmund, and gained knowledge and skills in surgery, neurology, paediatrics and joint surgery.
From 2004 to 2011 I had an independent general practice in Herne. This allowed me to practice the entire spectrum of diagnosis and treatment in general medicine and apply this to the care of my patients.
During my advanced training I also focused intensively on psychosomatic disorders and became licensed in psychosomatic primary care.
I further completed training in aesthetic medicine and have been providing botulinum toxin and hyaluronic acid treatments for wrinkles and to add volume to the face since 2012.
In 2012 I joined a large, modern general practice centre in Herne, where I worked for four years focusing on medical consultations for travel and integral treatment, among other things.
In 2016 I moved to Berlin for exciting reasons and have since been working at the familycare clinic, whose concept of comprehensive care for the whole family from child to parents and grandparents won me over immediately.