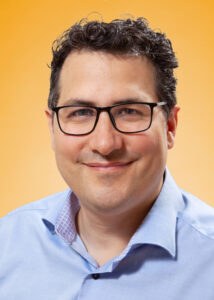 MRCGP, General Practitioner
As general practitioner I like to consider myself as the point of contact for the entire family in health matters.
I was born and raised in Stuttgart. I completed my studies in human medicine at Charité Berlin, as well as the university hospitals in Lyon, Istanbul and Edinburgh.
After my conferral at the Institute of Clinical Pharmacology and Toxicology at Charité Berlin I decided on the renowned training as GP (General Practitioner) in Great Britain. This is quite diverse and intense, as general practitioners cover all of outpatient medicine there.
After completing my training as specialist I initially worked as a general practitioner in Brighton, England, in 2012 and in 2013 in Christchurch, New Zealand.
I now live in Berlin again, together with my wife and our 2 children, and am excited to add my experience to the familycare concept to provide complete medical care for all generations.
I am a teaching physician for students at Charité and member of the German College of General Practitioners and Family Physicians [Deutsche Gesellschaft für Allgemeinmedizin] and train colleagues to become a general practitioner.